2016 ICAD (Second)
2016 ICAD was held at the Li Ka Shing Learning and Knowledge conference center, in Stanford University, California, United States.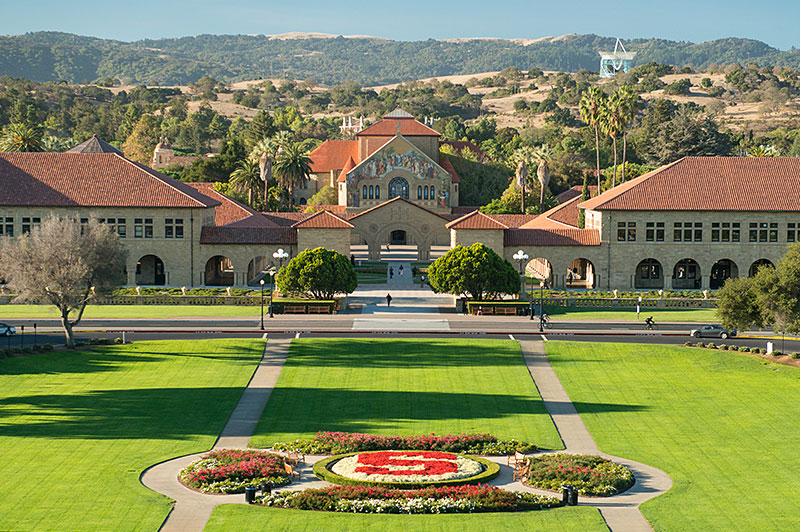 Stanford University is a private research university in Stanford, California, and one of the world's most prestigious institutions, with the highest undergraduate selectivity and the top position in numerous surveys and measures in the United States.
Stanford is located in northern Silicon Valley near Palo Alto, California. The University's academic departments are organized into seven schools, with several other holdings, such as laboratories and nature reserves, located outside the main campus. Its 8,180-acre campus is one of the largest in the United States. The University is also one of the top fundraising institutions in the country, becoming the first school to raise more than a billion dollars in a year.
Stanford was founded in 1885 by Leland Stanford, former governor of and U.S. senator from California and leading railroad tycoon, and his wife, Jane Lathrop Stanford, in memory of their only child, Leland Stanford, Jr., who had died of typhoid fever at age 15 the previous year. Stanford was opened on October 1, 1891 as a coeducational and non-denominational institution. Tuition was free until 1920. The university struggled financially after Leland Stanford's 1893 death and after much of the campus was damaged by the 1906 San Francisco earthquake. Following World War II, Provost Frederick Terman supported faculty and graduates' entrepreneurialism to build self-sufficient local industry in what would later be known as Silicon Valley. By 1970, Stanford was home to a linear accelerator, and was one of the original four ARPANET nodes (precursor to the Internet).
2016 ICAD is one of the leading international conferences for presenting novel and fundamental advances in the fields of Aging and Aged-related disease. The purpose of the conference is for the scientists, scholars, and students from the universities and the research institutes all around the world to present ongoing research activities, and hence to foster research relations. This conference provides opportunities for the delegates to exchange new ideas and application experiences face to face, to establish research or business relations and to find global partners for future collaboration. It also serves to foster communication among researchers and practitioners working in a wide variety of scientific areas with a common interest in fighting aging and aged-related disease.
Registration Instruction: please click here to download a PDF file