Confirmed Speakers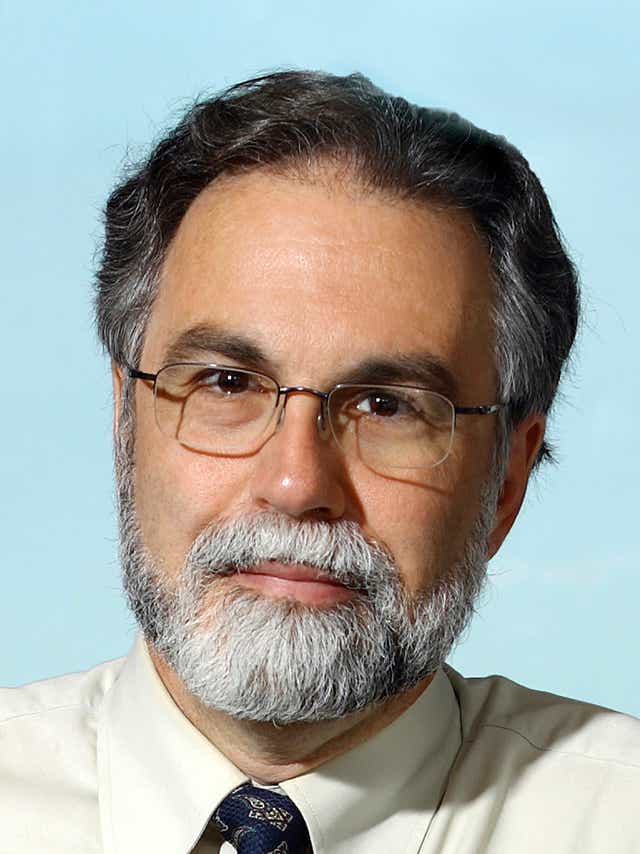 Gregg L. Semenza, M.D., Ph.D.
Nobel laureate
C. Michael Armstrong Professor of Genetic Medicine, Pediatrics, Medicine, Oncology, Radiation Oncology, and Biological Chemistry;
Director, Vascular Program, Institute for Cell Engineering;
Johns Hopkins University School of Medicine
Baltimore, USA
One of today's preeminent researchers on the molecular mechanisms of oxygen regulation, Dr. Semenza has led the field in uncovering how cells adapt to changing oxygen levels. He is best known for his ground-breaking discovery of the HIF-1 (hypoxia-inducible factor 1) protein, which controls genes in response to changes in oxygen availability. The finding has far-reaching implications in understanding and treating low-oxygen health conditions such as coronary artery disease and tumor growth.
Dr. Semenza was recognized for this groundbreaking research in 2019, when awarded the Nobel Prize in Physiology or Medicine by the Royal Swedish Academy of Sciences. He shares the award with William G. Kaelin, Jr., M.D. of the Dana-Farber Cancer Institute and Peter J. Ratcliffe of Oxford University.
He received his A.B. from Harvard University. He earned his M.D. and Ph.D. from the University of Pennsylvania, completed his residency in pediatrics at Duke University Medical Center and performed postdoctoral research in medical genetics at Johns Hopkins. Dr. Semenza joined the Johns Hopkins faculty in 1990.
Dr. Semenza's research interests include the molecular mechanisms of oxygen homeostasis; gene and stem cell therapy for ischemic cardiovascular disease; the role of HIF-1 in cancer; and protection of the heart against ischemia-reperfusion injury. He has authored more than 250 research articles and several book chapters, and has been cited in research more than 30,000 times.
He is a founding fellow of the American College of Medical Genetics and was elected to the Association of American Physicians and the National Academy of Sciences in 2008. He serves on the editorial board of several journals, including Molecular and Cellular Biology and Cancer Research, and is editor-in-chief of the Journal of Molecular Medicine.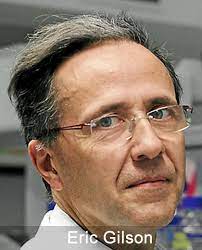 Eric Gilson, PhD
Member of Academia Europaea
Fellow of the Royal Society of Canada
Director of the Institute for Research on Cancer and Aging,
Professor of Cell biology
Medical School of Nice
University of Nice-Sophia Antipolis
Nice
France
Before the 90's, telomeres were mostly considered as DNA repeats of a certain length depending on the presence of telomerase. Overall, the work of Eric Gilson contributed to broaden this view by revealing an unusual organization of telomeric chromatin and unexpected links between this chromatin, telomere length, regulation and chromosome end stability and senescence. Therefore, his work had and still has a strong influence not only for telomere people but also for researchers working on the higher-order structure of chromatin, replication, DNA damage response, cancer and aging. Nowadays, the main objective of Eric Gilson research is to provide an integrated description of the telomere signaling pathways involved in aging and malignant transformation.
In addition to his team leader position at IRCAN, Eric Gilson heads IRCAN, co-heads a team with Pr J. YE and Y. LU at the LIA (Laboratoire International Associé) "Hematology and Cancer" at the Ruijing Hospital (Shanghai, China) and is the scientific coordinator of the cross-cutting Inserm program on aging (AGEMED).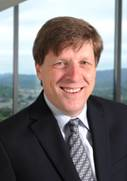 Brian Kennedy
Director, Centre for Healthy Longevity
Professor Departments of Biochemistry and Physiology
National University of Singapore
Singapore
Dr. Brian Kennedy is a Distinguished Professor in the Departments of Biochemistry and Physiology at the Yong Loo Lin School of Medicine, National University Singapore. He serves as co-Director of the Centre for Healthy Longevity at the National University Health System and Director for the Healthy Longevity Translational Research Programme and the Asian Centre for Reproductive Longevity and Equality. Collectively, NUS ageing research seeks to demonstrate that longevity interventions can be successfully employed in humans to extend healthspan, the disease-free and highly functional period of life.
From 2010 to 2016, Dr. Kennedy was the President and CEO of the Buck Institute for Research on Aging and he maintained a professorship there through 2020. Dr. Kennedy has an adjunct appointment in the Department of Biochemistry at the University of Washington and, where he was a faculty member from 2001 to 2010. Dr. Kennedy is also actively involved with a number of Biotechnology companies and also served as a Co-Editor-In-Chief at Aging Cell from 2011-2021. Finally, Dr. Kennedy has a track record of interaction in China, where he was a Visiting Professor at the Aging Research Institute at Guangdong Medical College from 2009 to 2014. His Ph.D. was performed in the laboratory of Leonard Guarente at M.I.T., where he published the first paper linking Sirtuins to aging.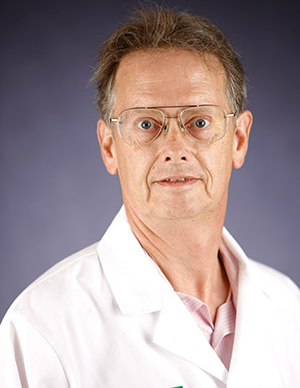 Michael Forster, Ph.D.,
Chairman and Regents Professor,
University of North Texas Health Science Center (UNTHSC)
Fort Worth, Texas
USA
Past President of the International Society on Aging and Disease
Past President of the American Aging Association
Dr. Forster is recognized internationally for research on the role of oxidative stress in age-associated brain dysfunction and in the anti-aging effects of caloric restriction. Dr. Forster is Director of the UNTHSC site for the National Institute on Drug Abuse- Addiction Treatment Discovery Program (ATDP), and has directed his program continuously with National Institute on Drug Abuse- Addiction Treatment Discovery Program (ATDP) for 20 years, evaluating and reporting on over 3,000 potential medications for the treatment of drug addition, using behavioral pharmacology methods of analysis. In addition, Dr. Forster developed and validated rodent models for assessment of age-related changes in brain function, and established outstanding testing facilities appropriate for assessing the effects of long-term interventions.
Dr Forster served on the editorial board of Experimental Biology and Medicine, Mechanisms of Ageing and Development, and Journal of the American Aging Association, has been the recipient of numerous local and national awards for academic excellence, and has been awarded the title of Regents Professor. He is currently immediate past President of The American Aging Association, an international organization dedicated to basic research in biogerontology.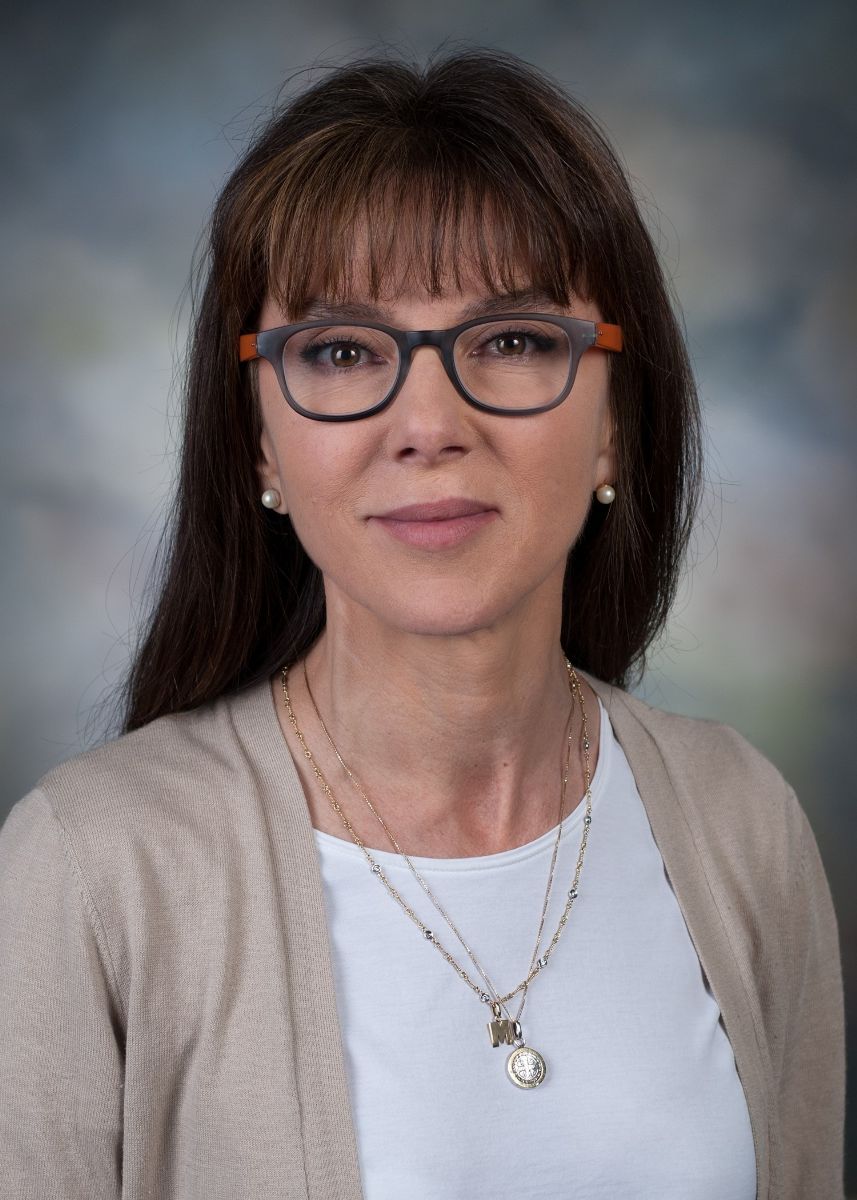 Veronica Galvan, Ph.D.
Editor-in-Chief, GeroScience
Professor
Department of Biochemistry and Molecular Biology
Co-director of the Center for Geroscience and Healthy Brain Aging
University of Oklahoma Health Sciences Center
Research Career Scientist
US Department of Veterans Affairs
Oklahoma City Veterans Health Care System.
Oklahoma
USA
​
Dr. Galvan is a Fellow of the American Aging Association and has received prestigious awards including young investigator awards from the Ellison Medical Foundation, the Alzheimer's Association, and the John D. French Alzheimer's Foundation. Dr. Galvan has contributed more than 70 scientific publications, some cited over 800 times. Dr. Galvan serves as co-Leader of the San Antonio Nathan Shock Center of Excellence in the Basic Biology of Aging Integrative Physiology of Aging Core and is Associate Director of the T32 Biology of Aging Training Program at UT Health San Antonio. Dr. Galvan is the past President of the American Aging Association and serves as Deputy Editor of GeroScience, the Journal of the American Aging Association.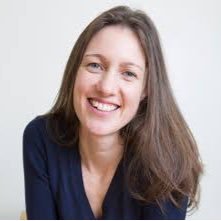 Georgina Ellison-Hughes, Ph.D.
Professor of Regenerative Muscle Physiology
School Academic Lead (Development, Diversity & Inclusion)
King's College London
United Kingdom
Georgina Ellison-Hughes completed her PhD from Liverpool JM University, UK and postdoctoral studies at New York Medical College, and an AHA-funded fellowship at Mount Sinai School of Medicine, NYC, USA. She is Professor of Regenerative Muscle Physiology and Marie Curie Fellow at King's College London, UK. Her research is at the forefront of cardiac regeneration/repair and targeting senescence, and has made a seminal contribution in the paradigm shifting work to establish the adult heart as a self-renewing organ with regenerative potential. She has published more than 70 peer-reviewed papers in reputed journals (Total Impact Factor = 510; Citations = 4750; H-index =36 (Scopus)) and is an Editorial Board member of Journal of Cardiovascular Aging, Scientific Reports, BMC Molecular and Cell Biology, PharmAdvances, Frontiers in Pharmacology - Cardiovascular and Smooth Muscle Pharmacology, Frontiers in Cardiovascular Medicine - Cardiovascular Biologics and Regenerative Medicine.
Dr. Björn Schumacher
Head of Research Area C – Principal Investigator
Chair for Genome Stability in Ageing and Disease
CECAD Research Center
University of Cologne
50931 Cologne
Germany
GermanySince 2013, Björn Schumacher is full professor and director of the Institute for Genome Stability in Ageing and Diseases (IGSAD) at CECAD Research Centre of the University of Cologne and since 2014 President of the German Society for Ageing Research (DGfA). His research interest focuses on the molecular mechanisms through which DNA damage contributes to cancer development and ageing-associated diseases. In particular, his group was responsible for discovering the GDISR (germline DNA damage-induced systemic stress resistance) pathway, a previously unknown immune mechanism that is activated in response to DNA damage, thereby prolonging life. Prof. Bjorn Schumacher has been awarded the Innovation Prize from the State of North Rhine-Westphalia, holds an ERC starting grant, coordinates the Marie Curie ITN research network "CodeAge" on chronic DNA damage responses in ageing, and is a member of various editorial boards of international journals.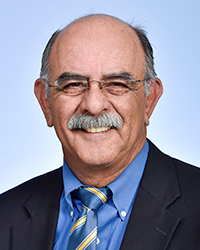 James W. Simpkins, Ph.D., Professor,
Director, Center for Basic & Translational Stroke Research
West Virginia University
USA
Past President of International Society on Aging and Disease.
James W. Simpkins received his Ph.D. degree under the mentorship of the pioneering neuroendocrinologist, Joseph Meites at Michigan State University in 1977. He then jointed the University of Florida when he rose through the academic ranks to a full professorship in 1986. At the University of Florida, he was the founding director of the Center for the Neurobiology of Aging, served as Chair of two departments and was appointed the Frank Duckworth Professor of Drug Discovery in 1996. In 2000, he became the Professor and Chair of the Department of Pharmacology & Neuroscience and Founding Director of the Institute for Aging and Alzheimer's Disease Research at the University of North Texas Health Science Center at Fort Worth. In 2012, he joined the faculty of the Department of Physiology and Pharmacology of West Virginia University and serves as the Founding Director of the Center for Basic and Translational Stroke Research. In 2012, he received the Harman Award for Life-time Achievement for Aging Research from the American Association of Aging. In 2015, he was named the Highland Chair of Stroke/Neurology at the WVU. The author of 420 full length publications, his research has focus on the discovery of novel compounds for the treatment of age-related brain disorders, with a particular focus on Alzheimer's disease and stroke. His body of research has resulted in 22 issued US and foreign patents. He has mentored numerous PhD students, post-doctoral fellows and junior faculty to research and career success at the University of Florida, the University of North Texas Health Science Center and continued to do so at the West Virginia University.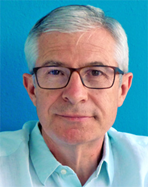 Antonio Cano, M.D.
Full professor of Obstetrics and Gynecology
President of the European Menopause and Andropause Society.
President of the Obstetrical and Gynecological Society of the Valencia Community.
Department of Pediatrics, Obstetrics and Gynecology, University of Valencia
Spain
Antonio Cano is full Professor of Obstetrics and Gynecology at the University of Valencia, Spain, and Head of the Service of this specialty at the Clinico University Hospital in Valencia. His main interest is Reproductive Endocrinology, and particularly hormonal phenomena linked with climacterium and aging. He was graduated by the University of Valencia, in 1978. His MD was obtained at the University of Bologna, Italy, where he was scholar in the Royal Spanish College, attached to that University. His clinical training started as a resident in Obstetrics and Gynecology at the Hospital de la Santa Cruz y San Pablo, in Barcelona, Spain and was subsequently completed at the University Hospital in Murcia, also in Spain. He spent two periods (1982 and 1984-1985) as a postdoctoral fellow in the Imperial Cancer Research Fund in London, UK, through grants from the British Council-Spanish Ministry of Education. His work focused on molecular details of steroid action, including some details of hsp proteins. Since then, he leads a group that works in some areas where hormonal action is involved in clinical problems, and particularly on aspects of ageing in women, such as cardiovascular disease, osteoporosis and frailty. He has authored several books and about two hundred and fifty articles written in English or Spanish. He is also a frequent speaker in national and international meetings, a member of the Board in three scientific journals, Maturitas, Gynecologic and Obstetric Investigation, and Pregnancy Hypertension, and editor for Gynecology of the European Journal of Obstetrics, Gynecology and Reproductive Biology.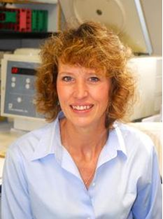 Holly M. Brown-Borg, Ph.D.
Chester Fritz Distinguished Professor
Department of Pharmacology
Physiology and Therapeutics
University of North Dakota School of Medicine & Health Sciences
USA
Holly is Past-President of the American Aging Association and current Biological Sciences Chair of the Gerontological Society of America. She is also Organizer of the International Symposia on Neurobiology and Neuroendocrinology of Aging, Bregenz, Austria.
A popular theory to explain the physiological decline that occurs during aging involves oxidative stress and subsequent damage to DNA, proteins, and lipids. Delaying this decline is associated with extended lifespan. Mice with hereditary dwarfism (Ames dwarf, df/df) and growth hormone (GH) deficiency exhibit delayed aging, living more than a year longer than normal siblings (P<0.0001), differences in antioxidant defense capacity, and lower DNA damage. In contrast, mice with high plasma GH concentrations live half as long as normal, wild type siblings and exhibit a depressed antioxidative defense capacity. The overall hypothesis is that the Ames dwarf mouse has a biologic advantage over normal wild type mice with better enzymatic scavenging of toxic metabolic byproducts and less mitochondrial membrane leakage underlying their enhanced longevity.
Holly's current studies are designed to further understand the relationship between cellular oxidation, hormones, mitochondrial activities, and aging in a mammalian model of extended lifespan. Determining the pathways and mechanisms that GH utilizes may suggest potential therapeutic interventions that could lead to strategies to delay aging, treat aging-related disorders, and extend lifespan in humans.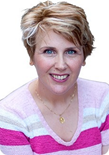 Prof. Amanda Salis (nee Sainsbury)
Boden Collaboration for Obesity, Nutrition, Exercise & Eating Disorders
Central Clinical School
Faculty of Medicine and Health
The University of Sydney
Australia
With a Bachelor of Science (with First Class Honours) from the University of Western Australia and a PhD from the University of Geneva, Switzerland, Professor Amanda Salis (nee Sainsbury) leads a research team at the University of Western Australia's School of Human Sciences that aims to help people to attain and maintain an optimum body weight and composition.
Her translational research into hypothalamic control of appetite, eating behavior, energy expenditure, body weight and body composition spans transgenic mice, adults with overweight or obesity (with or without eating disorders), as well as adult athletes.
Her randomized controlled trials comparing long-term effects of fast versus slow weight loss – using intermittent versus continuous energy restriction – are funded by a Senior Research Fellowship and Project Grants from the National Health and Medical Research Council (NHMRC) of Australia.

Dr. Alexey Moskalev
Head of the Laboratory of Molecular Radiobiology and Gerontology
Institute of Biology, Komi Science Center of RAS
167982, Syktyvkar
Russia
Alexey Moskalev (born 5 November 1976) is an Professor of Russian Academy of Sciences, Doctor of Biology, the Head of the Laboratory of Molecular Radiobiology and Gerontology in the Institute of Biology of Komi Scientific Centre of the Ural Branch of the Russian Academy of Sciences, the Head of the Department of Ecology of the Syktyvkar State University named after Pitirim Sorokin, the Head of the Laboratory of Genetics of Aging and Longevity in the Moscow Institute of Physics and Technology.

A. Moskalev graduated from the Syktyvkar State University. He studied at the Department of Human and Animal Physiology of the Chemical-Biological Faculty. In 1996, he started working in the Department of Radioecology, Institute of Biology of the Ural Branch of the Russian Academy of Sciences. At present, he is the Head of the Laboratory of Molecular Radiobiology and Gerontology in the Institute mentioned as well as laboratory of Genetics of aging and longevity at Moscow Institute of Physics and Technology.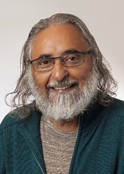 Suresh Rattan
Chief-in-Editor, Biogerontology
Department of Molecular Biology and Genetics
Aarhus University
Gustav Wieds Vej 10
8000 Aarhus C
Denmark
SURESH RATTAN, Ph.D.,D.Sc., is a biogerontologist at the Department of Molecular Biology and Genetics, Aarhus University, Denmark. His research areas and expertise include ageing of human cells and application of the concept of mild stress-induced hormesis as a modulator of ageing. He is the recipient of the Lord Cohen Medal in Gerontology from the British Society for Research on Ageing (BSRA), and an Honorary Doctorate from the Russian Academy of Medical Sciences. He has published more than 250 scientific articles, and has edited/co-edited 15 books, including books for children, general public and research scientists. He is the founder and Editor-in-Chief of Biogerontology – an international peer reviewed journal published by Springer-Nature. He is the present Chairman of the Biological Section of the European Region of the International Association of Gerontology and Geriatrics (IAGG-ER). His personal website is: www.sureshrattan.com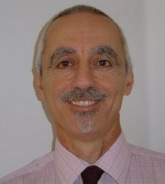 Marios Kyriazis, MD, MSc (Gerontology),
Head
National Gerontology Centre
Cyprus
Marios Kyriazis is Biomedical Gerontologist & Anti-aging Physician at the British Longevity Society and is on the Editorial Board of Rejuvenation Research.
Marios received primary and secondary education in Larnaca (Cyprus), and after military service, he studied Medicine at the University of Perugia and then the University of Rome (Italy). In 1982, he received his medical degree and went on to train as a junior doctor in a variety of hospital posts in Cyprus, New York (USA), Sheffield and Northampton (UK). In 1987, he gained a Bachelor of Arts degree and then studied for a Master of Science degree in gerontology at King's College London (1990). He was awarded a Diploma in Geriatric Medicine by the Royal College of Physicians in 1990, and subsequently became a Chartered Biologist, Member of the Institute of Biology (UK).
In 1992, Marios founded the British Longevity Society, a nonprofit organization aiming to provide research-based information on healthy aging to the general public. He wrote on the subject of free radicals and antioxidants, and his paper on "Free Radicals and Ageing" (Care Elderly 1994;6(7):260–262), was the first to address the subject in a formal mainstream UK medical journal. He was the medical columnist for the consumer periodical "Yours magazine" for a period of four years, reaching over one million readers every month. In a series of almost 700 articles, lectures, and media appearances worldwide, he discussed the subject of "Healthy Aging and Longevity" both for scientists and for the general public.
His work receives media attention nationally and internationally. He has been interviewed widely by the daily and weekly national newspapers, television, and radio in the UK on matters related to healthy aging. He has also been featured on other media in several countries.
Ashok K. Shetty, Ph.D.
Associate Director and Professor
Institute for Regenerative Medicine, Department of Molecular and Cellular Medicine
Texas A&M Health Science Center College of Medicine, USA
Co-Editor-in-Chief: Aging and Disease
Associate Editor: Frontiers in Neurology; Frontiers in Neuroscience; Frontiers in Molecular Neuroscience; Frontiers in Aging Neuroscience
Editorial Board Member: Stem Cells; Aging Cell
Ashok K. Shetty is an Associate Director and Professor at the Institute for Regenerative Medicine, Department of Molecular and Cellular Medicine, located in College Station, Texas. Dr. Shetty has received continuous extramural research funding as Principal Investigator for over 23 years from sources such as the National Institutes of Health, Department of Defense, and Department of Veterans Affairs.
Dr. Shetty has authored 148 peer-reviewed publications (126 as Senior or First author), and his work has appeared in many top-class journals including Molecular Psychiatry, Proceedings of the National Academy of Sciences (PNAS), Neuropsychopharmacology, Journal of Neuroscience, Stem Cells, Aging Cell, Redox Biology, Progress in Neurobiology, Neuroscience and Biobehavioral Reviews, Pharmacology and Therapeutics, Brain, Behavior and Immunity, EBioMedicine, and Neurobiology of Aging. Dr. Shetty has received over 9,800 citations (with an h-index of 56) for his published research articles. Also, Dr. Shetty has the distinction of serving on two different NIH Study Sections (CNNT, DBD) as a Chartered Member. Besides, he has served as an ad-hoc member of over 50 other study section panels of different funding agencies. Dr. Shetty is a Fellow of the American Society for Neural Transplantation and Repair.
Dr. Shetty's laboratory is interested in developing clinically applicable strategies that are efficacious for enhancing brain function after injury, disease, or aging. The central areas of investigation are focused on the following topics: (1) Mechanisms by which intranasally administered stem cell-derived extracellular vesicles (EVs) promote neuroprotection, neuroregeneration, neural plasticity, and alleviate neuroinflammation in models of penetrating traumatic brain injury (TBI), concussion or closed head injury (CHI), status epilepticus (SE), temporal lobe epilepsy (TLE), and Alzheimer's disease (AD). (2) Mechanisms by which transplanted human neural stem cells or human GABA-ergic precursor cells derived from hiPSCs promote brain repair, and alleviate spontaneous seizures, and cognitive and mood impairments in prototypes of SE, TLE, and TBI. (3) Elucidating mechanisms of brain dysfunction and chronic neuroinflammation in prototypes of Gulf War Illness. (4) Developing clinically feasible strategies for improving hippocampal neurogenesis and memory and mood function in aging and AD models. Additional information is available at the website, https://facultypage.com/dr-ashok-k-shetty-377.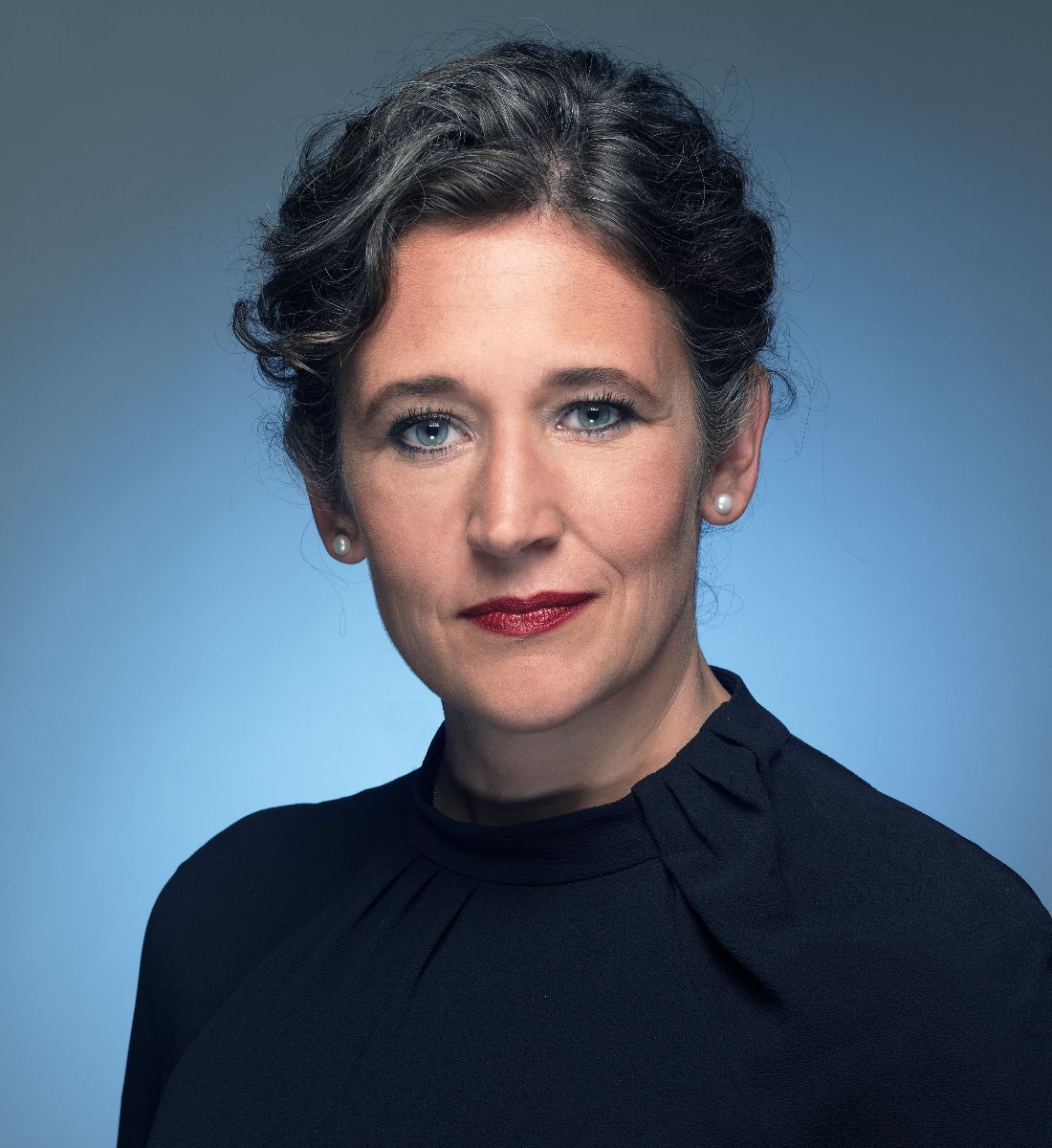 Andrea Britta Maier, MD PhD FRACP
Oon Chiew Seng Professor in Medicine
Director, Healthy Ageing and Dementia Research
Yong Loo Lin School of Medicine,
National University of Singapore
Singapore
Andrea Maier, a Fellow of the Royal Australasian College of Physicians (FRACP), graduated in Medicine (MD) 2003 from the University of Lübeck (Germany), was registered 2009 in The Netherlands as Specialist in Internal Medicine-Geriatrics and was appointed Full Professor of Gerontology at Vrije Universiteit Amsterdam (The Netherlands) in 2013. She was the head of Geriatrics at the Vrije Universiteit Medical Center from 2012 to 2016. From 2016 to early 2021 Professor Maier served as Divisional Director of Medicine and Community Care at the Royal Melbourne Hospital, Australia, and as Professor of Medicine and Aged Care at the University of Melbourne, Australia. She continued her career at the National University of Singapore as Co-Director of the Centre for Healthy Longevity. Professor Maier's research focuses on unraveling the mechanisms of ageing and age-related diseases. During the last 10 years she has conducted multiple international observational cohort studies and intervention trials and has published more than 350 peer-reviewed articles, achieving an H index of 63, spearheading the significant contributions of her highly acclaimed innovative, global, multidisciplinary @Age research group. She is a frequent guest on radio and television programs to disseminate aging research and an invited member of several international academic and health policy committees, including the WHO. She is the past president of The Australian and New Zealand Society for Sarcopenia and Frailty Research, the founding president of the Healthy Longevity Medicine Society and serves as selected Member of The Royal Holland Society of Sciences and Humanities.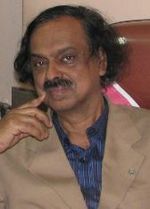 Sasanka Chakrabarti, Profeesor
Co-ordinator
Central Research Cell
M M Institute of Medical Sciences & Research
Maharishi Markandeshwar Deemed University
Mullana, Ambala, Haryana 133207, India
Prof. Sasanka Chakrabarti is at present the Co-Ordinator of Central Research Cell, M M Institute of Medical Sciences & Research, Maharishi Markandeshwar Deemed University, Mullana, Haryana, India, and looks after the different bio-medical research programs of the University. Prof. Chakrabarti with his collaborators and research scholars is actively engaged in research on brain aging and neurodegenerative diseases such as Alzheimer's disease and Parkinson's disease supported by generous grants from the institute as well as funding agencies of Govt. of India. He extensively uses both animal and cell-based models of neurodegenerative diseases employing a variety of biochemical and cell biological techniques. The emphasis is on mitochondrial dysfunction, altered redox signaling and proteinopathy associated with these conditions. He also works with clinical cases of Alzheimer's disease and Parkinson's disease for identification of genetic and metabolic risk factors of these diseases in collaboration with the Dept. of Neurology. A major part of the research career of Prof. Chakrabarti was spent in the Dept. of Biochemistry, Institute of Post-graduate Medical Education & Research, Kolkata, a premier medical institute of eastern India, where he started his work on brain aging and neurodegenerative diseases in 1995 and continued till 2014. Prof. Chakrabarti graduated in Medicine from Calcutta University in 1978 and obtained post-graduate degree in Medicine with specialization in Biochemistry from Banaras Hindu University in 1985. He served in various academic positions during his long career perfoming both research and teaching duties and has been the principal supervisor of 30 post-graduate students (MD) and 22 graduate science students (Ph.D). He is a member of the executive committees of several scientific societies in his field, and also served as the Vice-President of Indian Academy of Neurosciences and as a member of the Editorial Board of Aging and Disease, J Alzheimers Dis, Current Aging Sci, Current Alzheimer Res etc. He with his lab members organized six international conferences (NEUROCON) on Neurodegeneration and Neuroregeneration beginning from 2009 in Kolkata, Haldia and Muullana in India. He received the fellowship of Indian Academy of Neurosciences and West Bengal Academy of Science & Technology.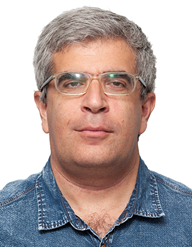 Ilia Stambler, Ph.D.
Director of Research and Development
Shmuel Harofe Geriatric Medical Center
Affiliated to Sackler School of Medicine
Tel-Aviv University
Israel
Ilia Stambler, PhD, is Director of Research and Development at Shmuel Harofe Geriatric Medical Center in Beer Yaakov, Israel (Affiliated to Sackler School of Medicine, Tel-Aviv University) and Chief Science Officer of "Vetek" (Seniority) – the Movement for Longevity and Quality of Life (Israel). He received his PhD at the Department of Science, Technology and Society, Bar Ilan University, Israel. His research has focused on the historical and social implications of aging and life extension research. He is also involved in mathematical modeling of aging and aging-related diseases (https://ec.europa.eu/eip/ageing/commitments-tracker/a3/quantified-longevity-guide-qlg_en). He is the author of the books "A History of Life-extensionism in the Twentieth Century" and "Longevity Promotion: Multidisciplinary Perspectives" (www.longevityhistory.com).
He is actively involved in advocacy for aging and longevity research (www.longevityforall.org), serving as the chairman of the Israeli Longevity Alliance (http://www.longevityisrael.org/), executive committee member of the International Society on Aging and Disease (http://www.isoad.org/) and International Longevity Alliance (http://www.longevityalliance.org), fellow and policy director at the Global Healthspan Policy Institute (https://healthspanpolicy.org/).
His papers have appeared in Progress in Neurobiology, Aging and Disease, Cancer Detection and Prevention, Rejuvenation Research, Current Aging Science, Global Aging, Mechanisms of Ageing and Development, Frontiers in Genetics, Geroscience, Encyclopedia of Gerontology and Population Aging, Encyclopedia of Biomedical Gerontology, and other scientific journals and books.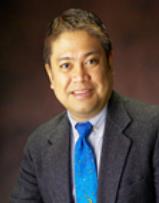 Abbe de Vallejo, PhD
Tenured Associate Professor of Pediatrics and Immunology, University of Pittsburgh School of Medicine
Associate Professor, Division of Rheumatology, UPMC Children's Hospital of Pittsburgh
Director, Flow Cytometry Facility, John G. Rangos Sr. Research Center
Pittsburgh, USA
Abbe N. de Vallejo PhD is a highly regarded researcher and educator. He is Associate Professor with Tenure at the University of Pittsburgh School of Medicine, holding academic appointments in the Departments of Pediatrics and Immunology. Dr. de Vallejo leads a research program on the Immunobiology of Aging, in which he uncovered the transcriptional basis for the irreversible loss of CD28, validating CD28null T cells as the unique bioindicator on T cell aging in humans. His current projects focus on the integrative physiology of healthy longevity, in which he advocates a research paradigm shift from the usual young-versus-old comparison to the analyses of defined elderly populations. He also leads a complementary program on the Biology of Inflammation, with primary interest on juvenile and adult arthritis and obesity. In arthritis biology, his research was the first to show premature T cell aging in the pathogenesis of juvenile arthritis. Dr. de Vallejo is author and co-author of numerous articles published in leading scientific journals. He served as associate editor of the Journal of Immunology, and a special issue editor of Aging Research Reviews. He is currently an editorial board member of Aging and Disease, and associate editor of Frontiers in Immunology. He was a recipient of the Julie Martin Career Award on Aging, and he serves on the National Scientific Advisory Council of the American Federation for Aging Research. He is a reviewer for more than 30 scientific journals and served (continue to serve) in study sections/advisory panels of various private foundations, research programs of academic institutions, and US federal agencies including the National Institutes of Health. He is member of the American Association of Immunologists, American College of Rheumatology, and Gerontological Society of America. Dr de Vallejo is fellow of The Royal Society of Medicine.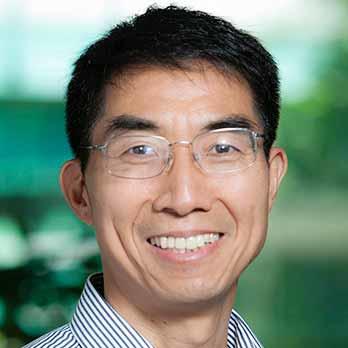 Nan Hao, Ph.D.
Professor
Molecular Biology and Bioengineering
Associate Director of Synthetic Biology Institute
University of California San Diego, CA,
USA
E-mail: nhao@ucsd.edu
Nan Hao received his B.S. degree in Biochemistry from Peking University in China in 2001 and his Ph.D. degree in Biochemistry and Biophysics from University of North Carolina (UNC) at Chapel Hill in 2006. He obtained postdoctoral training on Computational Biology with Tim Elston at UNC-Chapel Hill and postdoctoral training on Systems Biology with Erin O'Shea at Harvard University/HHMI. Nan Hao became an Assistant Professor at UCSD in 2013 and was promoted to Associate Professor in 2018 and Full Professor in 2022. He is currently a Professor of Molecular Biology and Bioengineering and Associate Director of Synthetic Biology Institute at UCSD.
The Hao laboratory develops and uses multidisciplinary approaches, integrating high-throughput dynamic measurements with computational modeling, to investigate how molecular networks govern the dynamics and function of regulatory responses to stress, aging, and disease. In recent years, the Hao lab pioneered the use of Systems and Synthetic Biology approaches to investigate the basic mechanisms underlying the aging process. He identified core molecular circuits that govern the progression of single-cell aging trajectories and constructed predictive computational models that guide the design of synthetic gene clock that effectively slows aging. His studies have been published in major journals, including Science, PNAS, and eLife, and have been featured by major news outlets, such as CNN, NPR, DailyMail, and Fox News. He received Chinese Biological Investigators Society (CBIS) Young Investigator Award in 2022.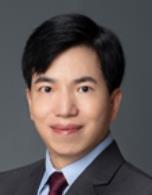 William Cho
Biomedical Scientist
the Department of Clinical Oncology
Queen Elizabeth Hospital
Hong Kong
China.
Dr. William Cho is a seasoned biomedical scientist, he is a Chartered Scientist (UK), Registered Chinese Medicine Practitioner, and Fellow Member of several institutes, including the Institute of Biomedical Science (UK), Hong Kong Institute of Biomedical Science and Hong Kong Society for Molecular Diagnostic Sciences. Dr Cho devotes in cancer research in the aspects of cancer biomarkers, non-coding RNA, proteomics, next-generation sequencing, bioinformatics as well as evidence-based Chinese medicine, diabetes, aging, meta-analysis, etc. Dr Cho has published about 300 SCI peer-reviewed papers with a total citations about 10,000 times, e.g. Lancet Oncology, Nature Communications, Journal of Extracellular Vesicles, PNAS, Clinical Cancer Research, Clinical Chemistry, Annals of Oncology; over dozen of books including "MicroRNAs in cancer translational research", "An omics perspective on cancer research", "Supportive cancer care with Chinese medicine", and over two dozen of book chapters.
Patr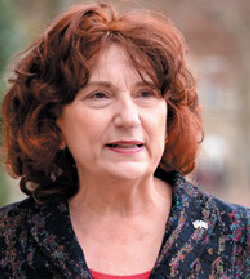 izia D'ALESSIO, MD, PhD
CEO AISA Therapeutics
Research Associate Professor
Universities Paris René Descartes and Paris Su
France
Dr Patrizia A D'ALESSIO, expert of mechanisms of inflammation in chronic inflammatory diseases, aging and stress. Prof. d'Alessio studied Medicine and Hematology at the University of Milan, obtained her PhD in Sciences from the Utrecht University and worked as professor and researcher at the department of Cell Biology at the Universities of Paris 5 and Paris 11. Her work has been focusing on cellular mechanisms of premature aging, induced by stress. Procrastinated inflammation and stress are able to induce and accelerate diseases, as consequence of increased cell senescence. 3 patents granted in Europe, USA and Chia decorate these discoveries. Since 2015, the AISA Moleculum trademark, resulting from 10 years of preclinical and clinical studies - including the European FP7 Ristomed project - offers a dietary and cosmetic supplement to relieve stress and the signs of inflammation.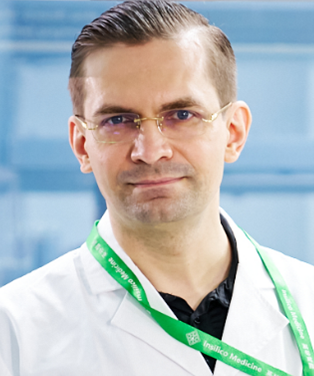 Alex Zhavoronkov, PhD
The founder and CEO of Insilico Medicine
Adjunct professor of artificial intelligence
Buck Institute for Research on Aging.
California
USA
Alex Zhavoronkov is a leader in next-generation generative artificial intelligence technologies for drug discovery and biomarker development. Under his leadership, Insilico raised over $400 million in multiple rounds from expert investors, opened R&D centers in six countries or regions, partnered with multiple pharmaceutical, biotechnology, and academic institutions, nominated 12 preclinical candidates, and entered human clinical trials with AI-discovered novel target and AI-designed novel molecule. Since 2015 he has invented critical technologies in the field of generative artificial intelligence and reinforcement learning (RL) for generation of novel molecular structures with the desired properties and generation of synthetic biological and patient data. Since 2012 he published over 160 peer-reviewed research papers and 2 books.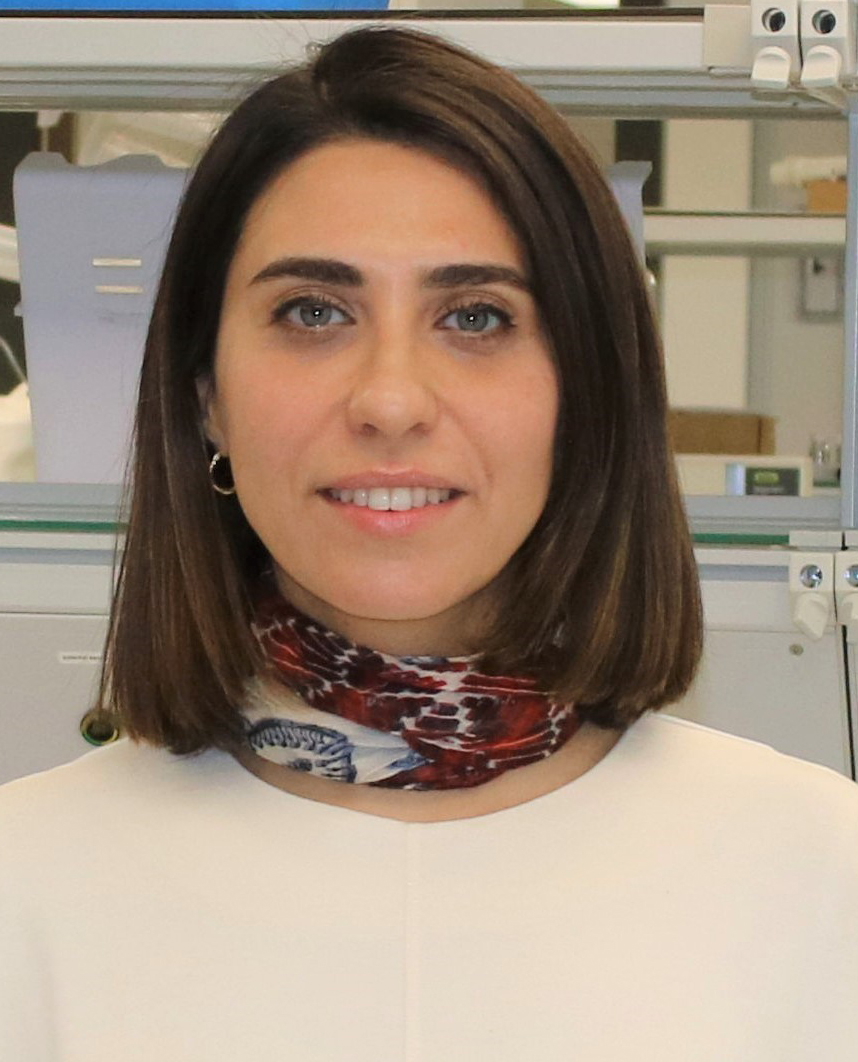 Perinur Bozaykut Eker, PhD
Associate Professor
Molecular Biology & Genetics
Acibadem University
Istanbul
Turkey
Dr. Perinur Bozaykut-Eker graduated from Marmara University with a BS degree in Biological Sciences and pursued her MSc and PhD degrees in Medical Biochemistry at Marmara University. During her MSc studies, she took part as visiting researcher in King's College London at Cardiovascular Division. Later, she worked as a postdoctoral fellow at Harvard Medical School & Genetics Division where her research involved transcriptomics analysis of aging & lifespan extension and targeted drug repurposing. Currently, Dr. Perinur Bozaykut Eker is working as an Associate Professor at Acibadem University. Her research primarily revolves around identifying distinctive interventions through the utilization of long-lived models and applying them to short-lived models or to enhance human healthspan. Dr Bozaykut-Eker has received several awards from Physiological Society, SFRR-Europe, and the Turkish Biochemistry Society so far. In 2022, she has been elected as the Turkey president of the "International Society on Aging and Disease".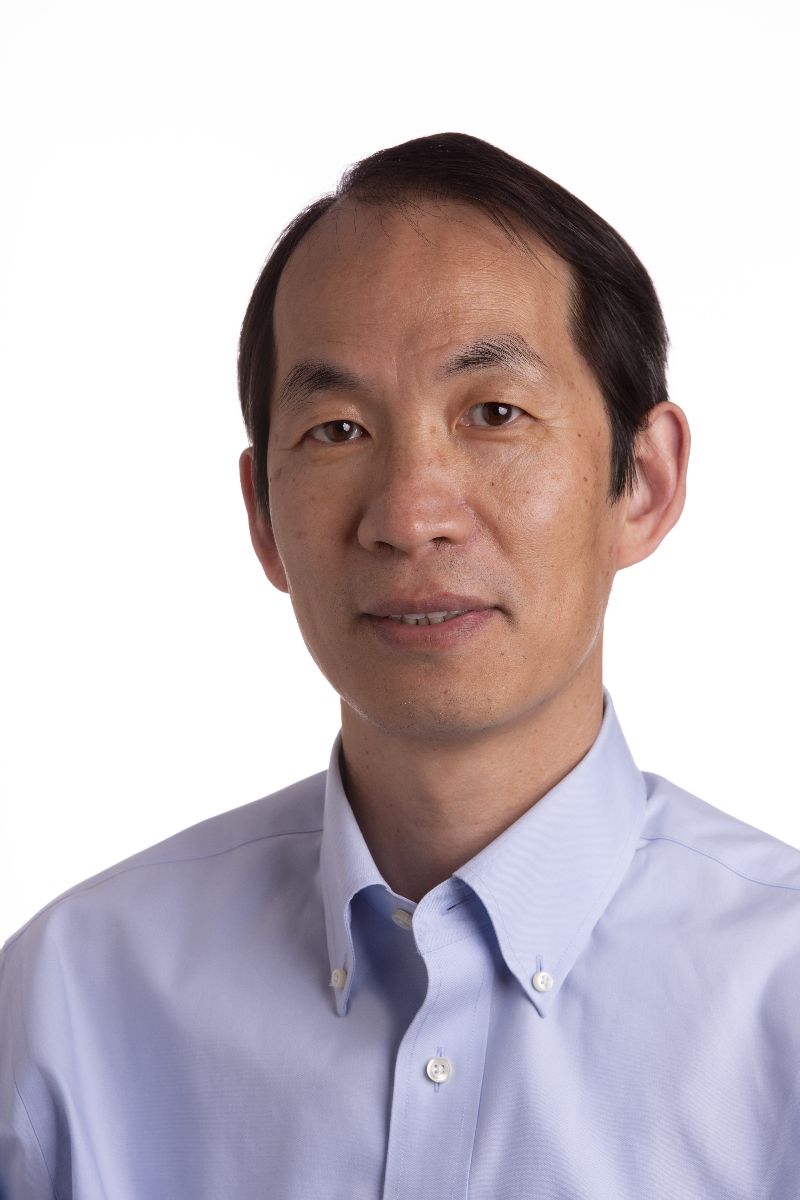 Shao-Hua Yang, MD, PhD.
Regents Professor, Brain Bank Director
Department of Pharmacology and Neuroscience
University of North Texas Health Science Center at Fort Worth
3500 Camp Bowie Blvd
Fort Worth, TX. 76107
U. S. A.
Dr. Yang graduated from the Medical School, Beijing Medical University (current Peking University Health Science Center) in 1991. After completing his neurosurgery residency at the Beijing Tiantan Hospital, he stayed on as an attending neurosurgeon at the Department of Neurosurgery, Beijing Tiantan Hospital. During his residency training and practice, Dr. Yang has received several municipal and national awards, including a first and a second place award of the Beijing Scientific and Technical Progress Award and a second place award of the National Scientific and Technical Progress Award. At 1997, Dr. Yang went to the Department of Neurosurgery at the University of Florida for his fellowship training in cerebral vascular disease. At 2000, he attended the Graduate School of Biomedical Science at the University of North Texas Health Science Center at Fort Worth. After received his Ph.D. in pharmacology and neuroscience at 2004, Dr. Yang joined the Department of Pharmacology and Neuroscience, University of North Texas Health Science Center as a faculty and obtained tenure in 2009. Dr. Yang's research has been focused on stroke, vascular dementia, and neuroprotection. His research has been supported by National Institute of Health, American Heart Association, and many foundations and industrial grants. Dr. Yang has published over 100 peer-reviewed articles. He is currently serving as editorial board member in Experimental Biology and Medicine, Aging and Disease, Translational Stroke Research, Frontier in Cellular Neuroscience, Brain Circulation, and Chinese Journal of Stroke. He has been serving on grant study sections for American Heart Association, Italian Ministry of Health, UK Research into Ageing, National Natural Science Foundation of China, USA DOD CDMRP, and NIH. He has received many awards during his tenure at UNTHSC, including Research Rising Star Award, Contribution Award of the International Chinese Federation of neurosurgical Science, and President's Award for Research Excellence.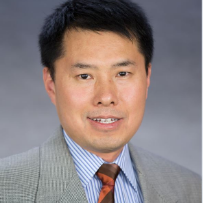 Yulin Ge, MD
President of International Society for Neurovascular Diseases (ISNVD)
Professor
Department of Radiology
Grossman School of Medicine
New York University
New York, USA
Dr. Yulin Ge is a Professor of Radiology at New York University School of Medicine. After he finished his research fellow training in Kumamoto University in Japan and in University of Pennsylvania, he joined the Department of Radiology at New York University in 2001 and became an Assistant Professor. Later he became a Full Professor. Dr. Ge has a broad background in neuroimaging research of developing and applying advanced MR imaging to study various brain disorders. Some of his research goals are to examine and elucidate the underlying disease mechanisms and progression in a number of neurodegenerative diseases such as multiple sclerosis (MS), traumatic brain injury (TBI), and Alzheimer's disease (AD). Dr. Ge is a recipient of the Cornelius Dyke Award from American Society of Neuroradiology (2007). He is also the 2019 Distinguished Investigator from Academy of Radiology and Biomedical Research, whose mission is to acknowledge and celebrate high levels of achievement in the field of academic imaging research. Dr. Ge has received research grants awards from the National Institutes of Health (NIH), National Multiple Sclerosis Society (NMSS), and Alzheimer's Association. In recent years, Dr. Ge's research interest has been on the role of microvascular changes in aging and dementia.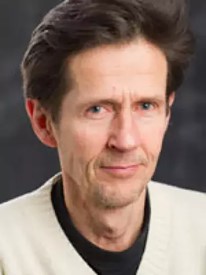 Brun Ulfhake, PhD
Professor
Division of Clinical Physiology
Department of Laboratory medicine
Karolinska University Hospital
Karolinska Institutet
Stockholm
Sweden
Brun Ulfhake received his M.D. from Karolinska Institutet in 1980. He combined his medical studies with researching. In 1982 he received his Ph.D. with a dissertation about electrical characteristics, function and structure in central nerve cells. Thereafter he was active in the clinic as an anesthesiologist and diving physician, while at the same time he carried out neurobiological research at Karolinska Institutet. In 1988 he was appointed Associate Professor, and in 1994 was appointed University Lecturer. For a period in the beginning of the 1990s, Brun Ulfhake was a postdoctor with NIH in USA, and since 1991 has carried out research at Karolinska Institutet on the connection between our genetic material and changes in the function of the nerve system during aging. Brun Ulfhake was appointed Professor in Anatomy at Karolinska Institutet on March 1, 2001. Brun Ulfhake has had a number of engagements within both teaching at Karolinska institutet as the Director of Anatomy Education, as well as being engaged in laboratory animal ethical matters. Since January 1, 2013, Brun Ulfhake has been the Director for Comparative Medicine.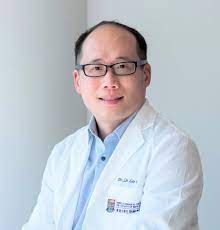 Lee Wei Lim, MD, PhD
Assistant Professor
the University of Hong Kong
Hong Kong
Dr. Lim's research is focused on basic and translational neurosciences looking at existing neuromodulatory and neuropharmacological treatments for neurodegenerative and psychiatric disorders. More specifically, his interests are directed towards understanding the neural basis of mood and anxiety disorders, as well as neurodegenerative diseases, particularly Alzheimer's disease and other aging-related cognitive disorders. His research encompasses different interrelated methodologies including cellular and molecular techniques, electrophysiology, behavioral and neurochemical methods, which together provide a multidisciplinary approach to understanding how neurostimulation interfaces with brain networks via controlling neuronal activity and the microcellular environment.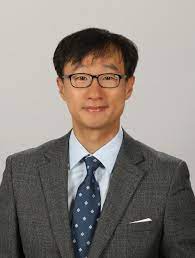 Kyung-Jin Min, PhD.
Director of Korean Society for Gerontology
Associate Professor
Department of Biological Sciences
Inha University
Incheon
South Korea
Dr. Kyung-Jin Min is Associate Professor at the Department of Biological Sciences, Inha University, Incheon, Korea. Dr. Min received his BS and MS in Biology from Korea University, and PhD in Zoology at University of Texas, Austin. Previously he did his post-doctoral research at Brown University and was assistant professor at University of Alaska, Anchorage.
His research focuses on testing compounds and extracts that may be able to positively impact the underlying causes of aging-related disease using Drosophila, the fruit fly. Recently, his experiments were able to confirm these effects for curcumin, D-chiro-inositol and mistletoe extracts. Another recent result of his research showed that the life expectancy of Korean eunuchs are at least 14 years longer than normal men, showing the clear cost to human longevity by reproduction. He currently serves as associate editor of Entomological Research, review editor of Frontiers in Genetics of Aging.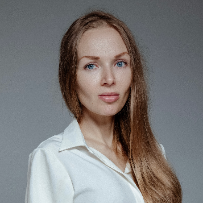 Evelyne Yehudit Bischof, MD, MPH, FEFIM
Professor Shanghai University of Medicine and Health Sciences | Shanghai, PRC
Visiting professor, Tel Aviv University School of Medicine
Chief physician Internal medicine University Hospital of Jiatong School of Medicine Renji | Shanghai
International Center for Multimorbidity and Complexity in Medicine (ICMC), Universität Zürich, Schweiz
Longevity concierge physician Human Longevity Inc. | San Diego
Prof. Evelyne Bischof is a chief physician associate of internal medicine at University Hospital Renji of Jiaotong University Shanghai and concierge longevity physician for executive longevity patients. Currently, she is also affiliated with the International Center for Multimorbidity and Complexity in Medicine (ICMC), Universität Zürich, and was prev. senior physician of internal medicine at the University Hospital Basel. She is a Swiss board certified (FMH) trained in Europe, USA and China (Harvard Medical School affiliated hospitals (Mass General Hospital, Beth Israel MD, Dana Farber Institute) and Columbia University NYC; Tongji University hospitals, Shanghai and University Hospitals of Zurich and Basel (Switzerland). Her research focus is oncology and longevity medicine, Artificial Intelligence (AI) and digital health, precision medicine, biogerontology, and geronto-oncology. She published over 80 peer-reviewed papers, is a frequent speaker at scientific and medical conferences in Asia and Europe. Long term member of various medical societies, e.g. European Federation of Internal Medicine, World Academy of Medical Sciences, Swiss Society of Internal Medicine etc. Evelyne spent a decade practicing medicine, lecturing at medical schools and performing clinical and translational research in New York, Shanghai and Basel, with extensive experience in scientific research and clinical practice at the following well-known and highly reputable institutions: University Hospital of Basel, Fudan Cancer Institute and Hospital; Zhongshan Hospital, Renji Hospital and Shanghai East Hospital. She sits on several scientific and advisory boards of biotech and longevity hubs.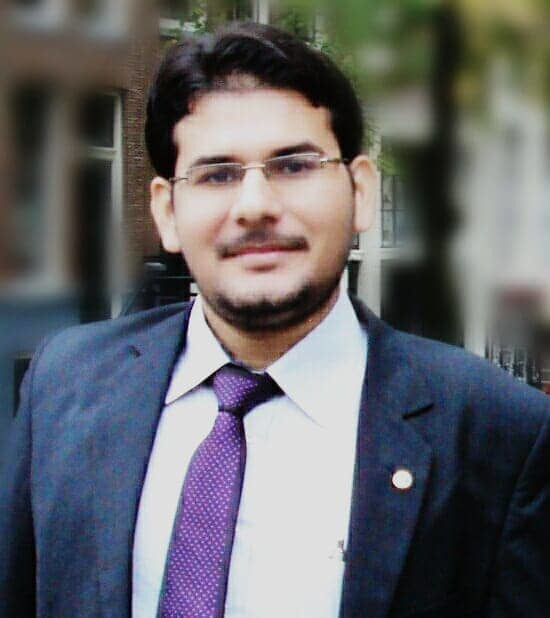 Aftab Ahmad, PhD
National Academy of Young Scientists (NAYS)
Lahore
Pakistan
I am working in the area of Stem Cell Biology and Tissue Engineering. The focus of my work is regenerative medicine. I have served as President Sciforum for 4 years. I am founder and President of National Academy of Young Scientists (NAYS) Pakistan. Founder and Chairman of Islamic World Young Scientists Academy (IYSA), Member and Group Leader of Global Young Academy (GYA), Young Scientists Member of Interacademy Panel and Young Scientist Member of World Economic Forum beside other scientific and professional organizations.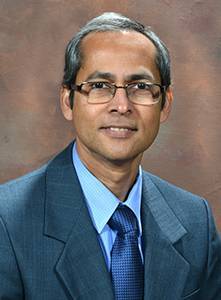 Raghavan Pillai Raju, Ph.D.
Professor of Pharmacology & Toxicology,
Medical College of Georgia,
Augusta University
Augusta, GA – 30912
USA
Dr. Raju's laboratory is focused on the study of molecular basis of organ function changes following injury and influence of aging using a multidisciplinary approach. His research utilizes both in vivo and in vitro models. In one of the major projects in his laboratory, he investigates mitochondrial alterations and immune regulation following hemorrhagic shock. His laboratory has identified age-associated changes in mitochondrial gene expression following hemorrhagic shock and has found SIRT1 as a potential target. The sirtuin family of proteins is associated with longevity and regulates mitochondrial biogenesis factors. His continued studies demonstrate a key role for mitochondria in the outcome following hemorrhagic shock. His research led to the identification of several small molecules in improving organ function and survival following hemorrhagic shock in rodent models. Mitochondrial dysfunction is a common denominator for both aging and injury. His laboratory uses a number of genetically modified mouse models to understand the regulation of mitochondrial function in aging and injury. His research group is also interested in understanding how mitochondria regulate inflammation. His long term goal is to understand the role of cellular energetics and the influence of aging in the outcome following injury. Dr. Raju has authored over 70 peer-reviewed articles, and his research is currently funded by the National Institutes of Health.